How to Maintain Brand Consistency While Growing Your Restaurant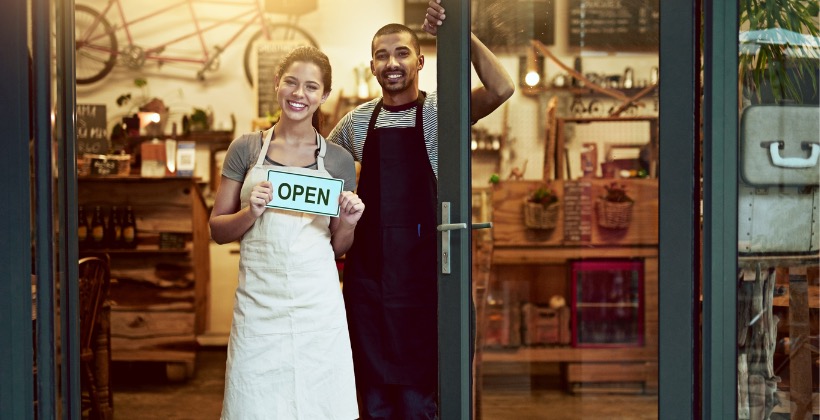 You've put a lot of effort into establishing your brand. It's what your customers associate your restaurant with: your reputation, your habits, and the various elements that make up your brand and make you recognizable no matter what store your customers visit.
Using the right technology can help substantially increase your overall brand consistency when you're growing your restaurant.
Download our latest guide How to Maintain Brand Consistency While Growing Your Restaurant to learn:
Why brand consistency is important
Why you should use technology for brand consistency
Steps you can take to establish brand consistency
---
About PlayerLync
PlayerLync is modern learning software that integrates mobility, digital forms, content distribution, and daily performance management into a single solution that helps operational teams deliver exceptional customer experiences. Deskless workers can communicate with one another and immediately access valuable information anywhere they need it, even with no or slow network connectivity. PlayerLync enhances or replaces your current LMS by introducing a data-rich mobile learning environment to your teams so that companies can adopt the next generation of learning and performance support solutions for mobile workers.
PlayerLync's leading learning technology is built for organizations just beginning to grow their brands, all the way to leading restaurant and franchise systems. PlayerLync is modernizing training and store operations for leading enterprises like Chipotle, Red Robin, Blaze Pizza, Starbucks, Modern Market and more.
PlayerLync is modern learning software that integrates mobility, digital forms, content distribution, and daily performance management into a single solution that helps restaurants deliver exceptional customer experiences. Deskless workers can communicate with one another and immediately access valuable information at the point of need.

Visit Company Showcase »